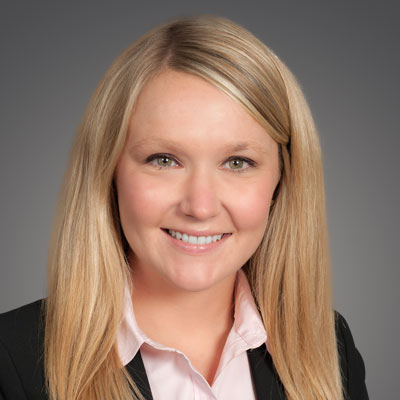 Jillian Wickman Robillard, Esq.
Jillian Wickman Robillard received her Bachelor of Arts degree from the University of New Hampshire and earned her J.D. from Suffolk University Law School, graduating summa cum laude from both institutions. While at Suffolk, Jill was a contributor to the Journal of Health and Biomedial Law and was a Student Attorney in the Housing Clinic. In addition, Jill received her LL.M. in Taxation from the Boston University School of Law. She is admitted to the Massachusetts Bar. Jill was named as a Massachusetts Super Lawyers Rising Star in 2016, 2017, and 2018.
Jill's practice is focused on estate and probate administration, estate tax return preparation, and funding and the administration of trusts. She works with clients after the passing of a loved one to assist them in fulfilling their fiduciary obligations and achieving the objectives established by the estate plan. Jill has experience with the Massachusetts Uniform Probate Code and preparing probate petitions, accounts and pleadings, as well as handling ancillary estate administration. Additionally, Jill manages the collection and valuation of estate assets for capital gain and estate tax purposes and analyzes the consequences of estate, income, and gift taxes.
She also has experience in estate planning, elder law, guardianships and conservatorships, probate litigation, and residential real estate transactions.
Jill has been a speaker at various seminars and most recently, she was a presenter for the National Business Institute's "How to Handle the Probate Process".